Here's a list of some of my favorite looks from the Met Gala 2019, One of the Fashion's biggest and anticipated events of the year. This year's theme was "Camp: Notes on Fashion". Inspired by Susan Sontag's 1964 essay. It's the love of the unnatural: of artifice and exaggeration.
*DISCLAIMER: ALL PICTURES ARE FROM TWITTER*
---
ZENDAYA
Zendaya is wearing Tommy Hilfiger as her Stylist Law Roach recreates the scene in Cinderella where her dress expands and lights up while holding her customized carriage clutch with a "Z" sequined on the front. Zendaya ends this moment by walking up the Met's stairs and leaving her glass slipper on the pink carpet. Iconic.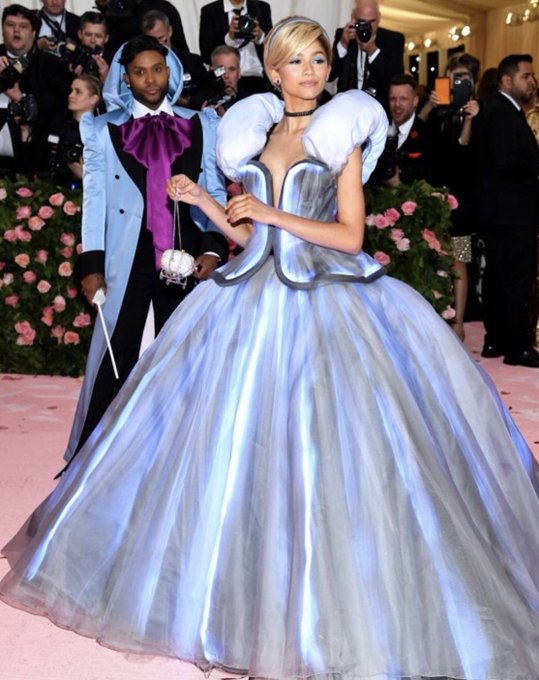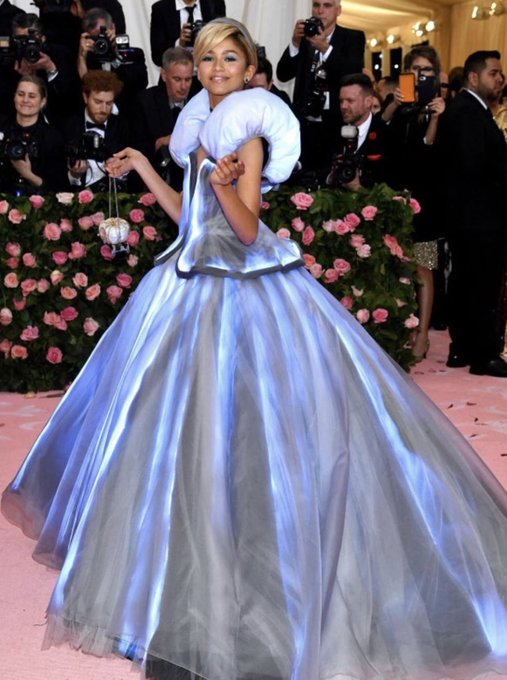 Source: Mefeater
---
Lady Gaga
Lady Gaga started the Met with a show. 4 outfit changes all in one pink gown!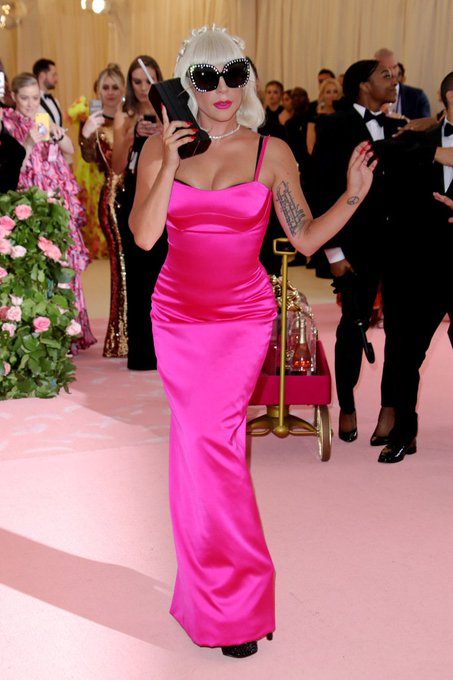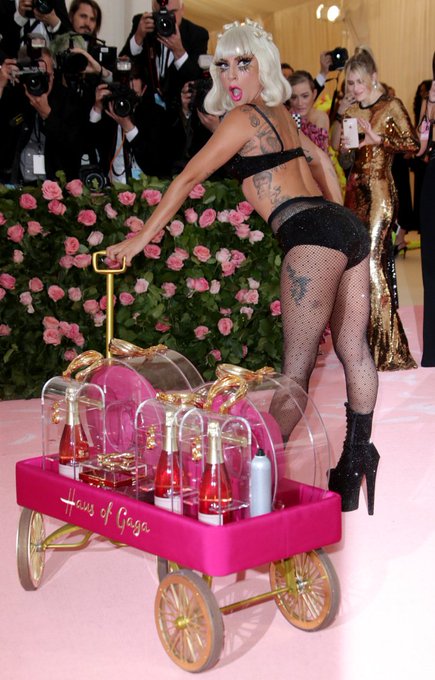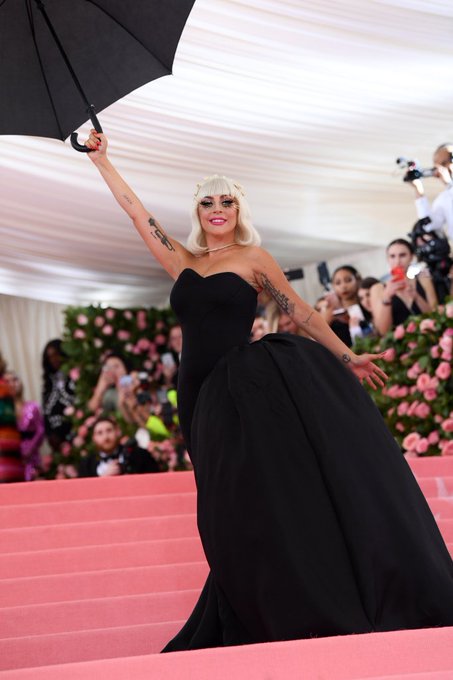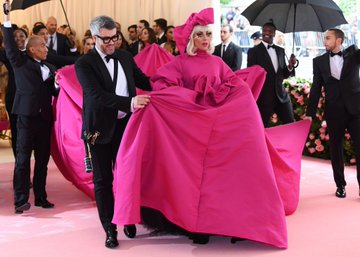 Source: WWD
This is really the power of fashion.
Billy Porter
Billy Porter has taken risks on every red carpet actually challenging the standards of what every male is expected to wear and that many others try to do but he always takes it to the next level. From his extravagant and iconic entrance with his entourage carrying him in a royal style on the carpet to the gold wings flowing on his costume.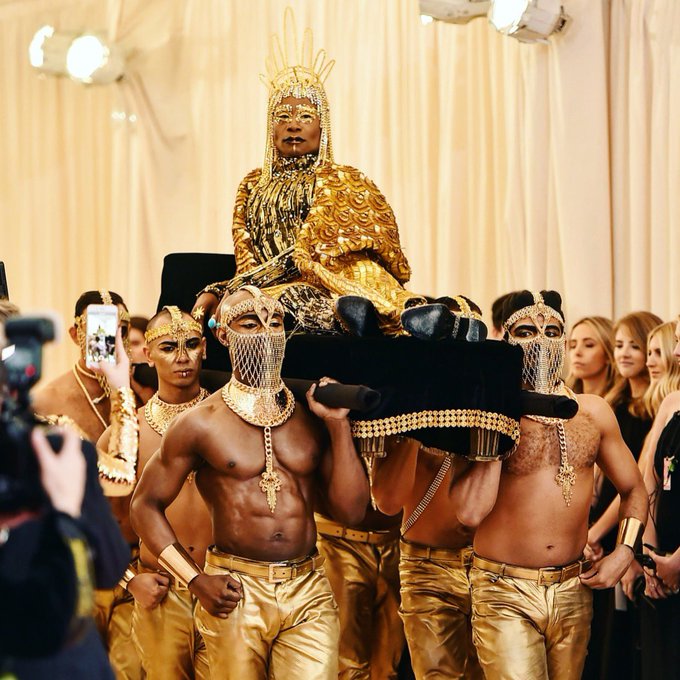 ---
Ciara
Ciara's look was very "Camp". It reminded me of the movie 'The Wiz", specifically the scene where they arrive in Emerald City and everyone is dancing and singing in their most extravagant and extra attire. She describes her look as "Camp Glam" with a 70's Vibe.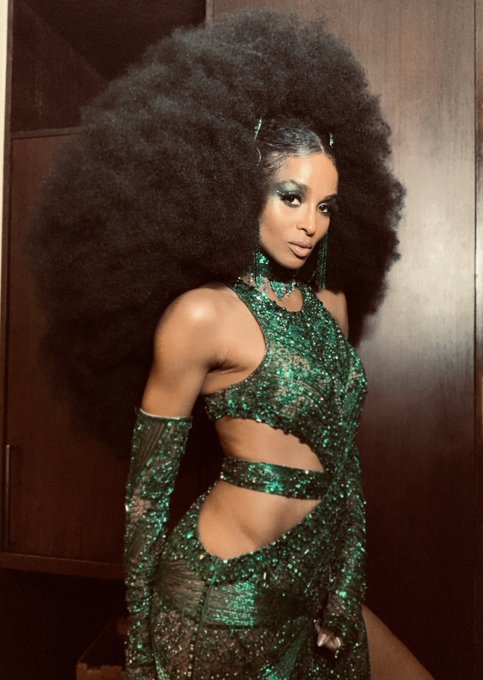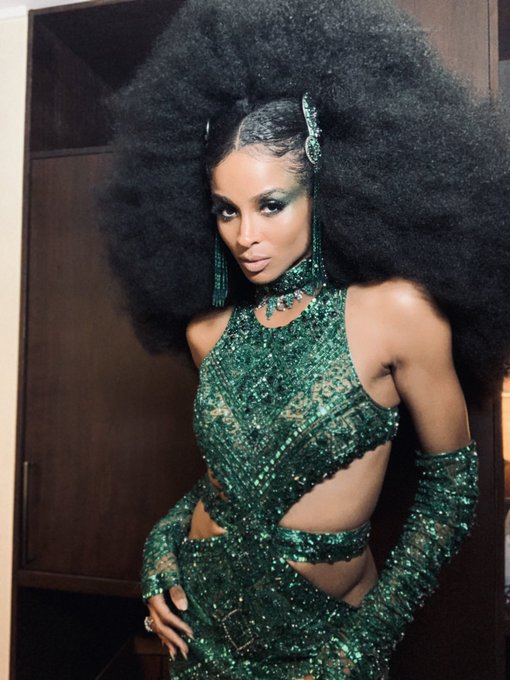 ---
Naomi Campbell
Every year the legendary supermodel is always best dressed no matter what the theme. This time her dress and lace tights perfectly matched the pink carpet while her train of feathers flowed down as she walked just like on the runway.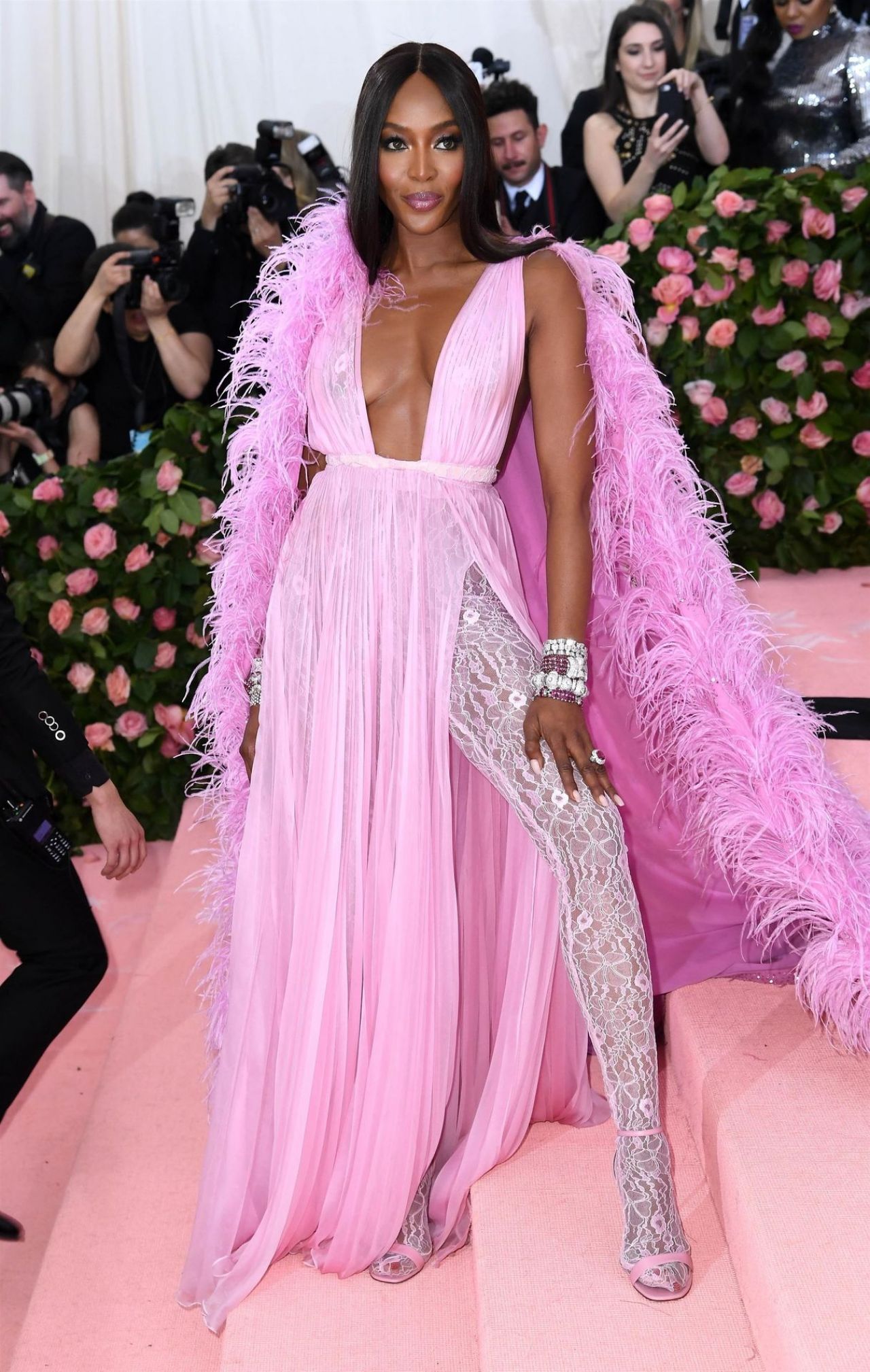 ---
Lupita Nyong'o
Lupita's look and makeup were the most creative. Everything from the gold afro picks in her hair to the bright neon colors on her shoulder piece that matched her accessories. It completely stood out on the carpet.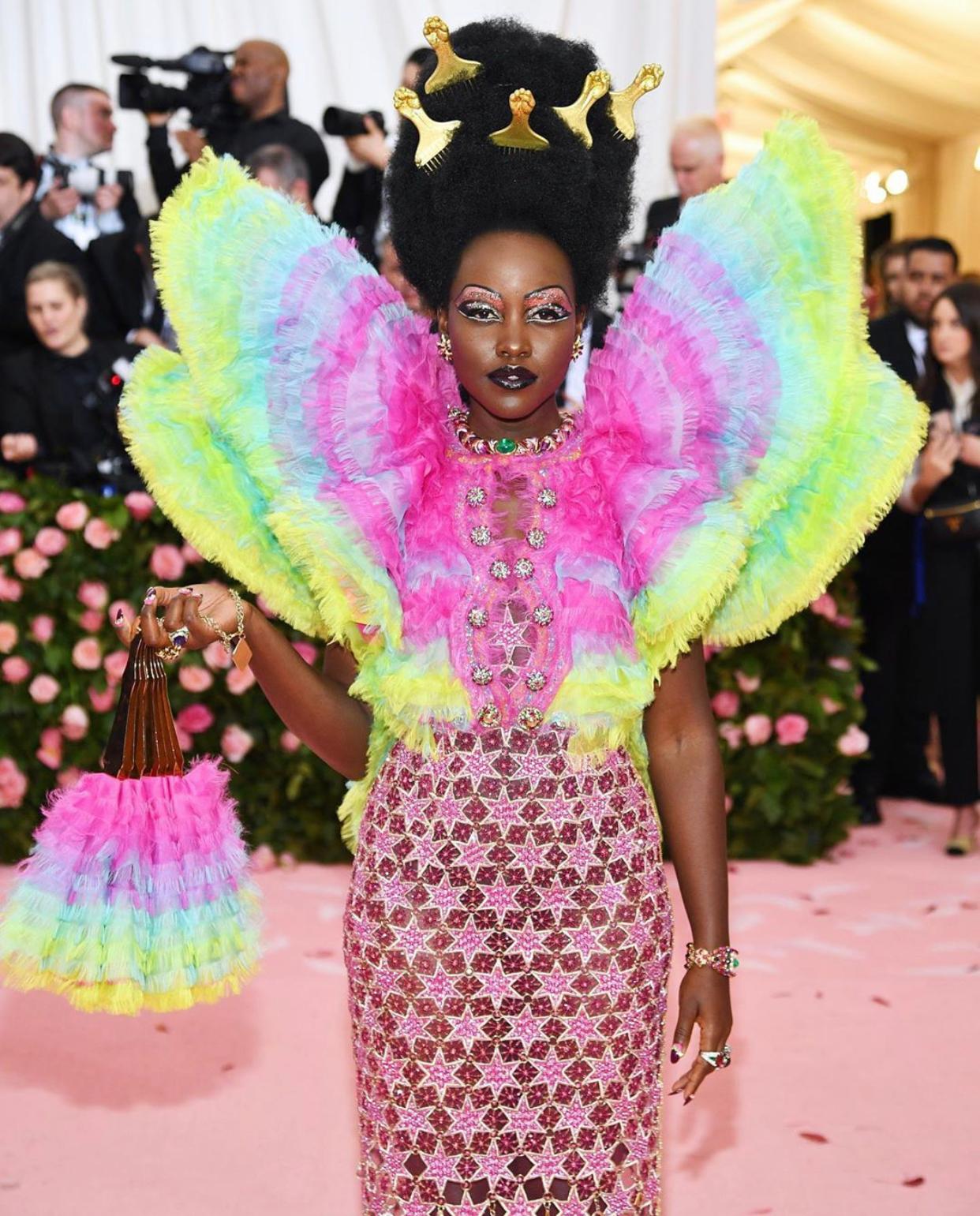 ---
Tracee Ellis Ross
Tracee's look was one of my favorites not only because of the frame the made her look like art but the historical significance behind it. It's an ode to Harlem and the African American day parade where people used to dress with frames around their face. More mentioned below!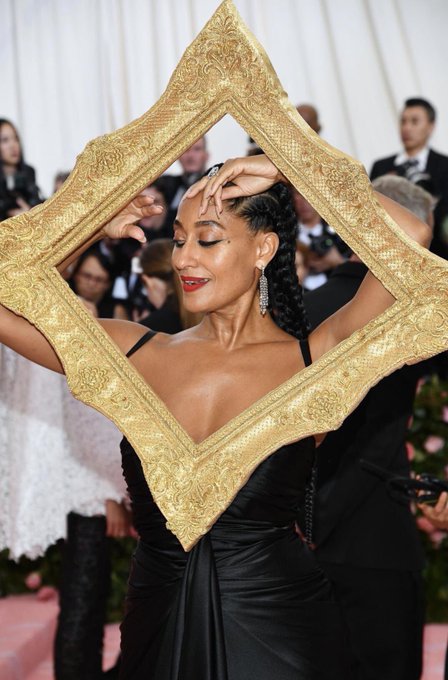 Source: MEFeater
---
Honorable Mentions
Lily Rose Depp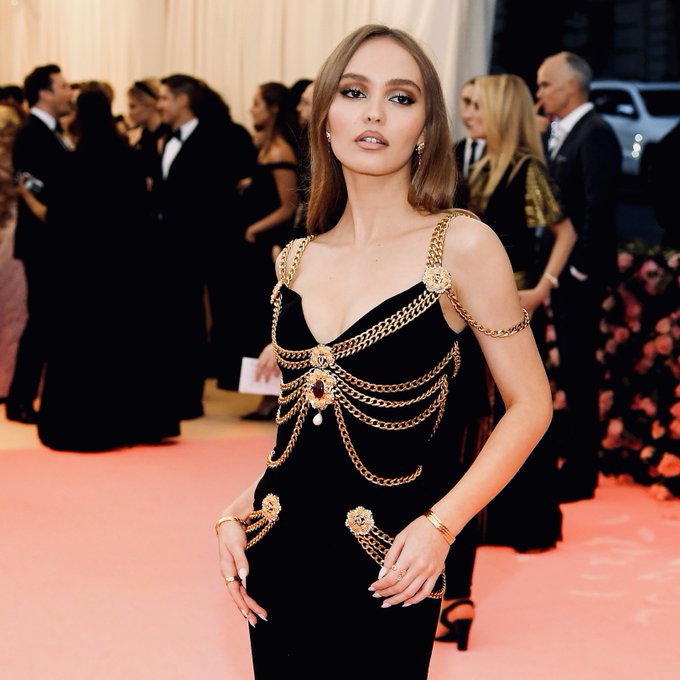 Source: Chanel
---
Priyanka Chopra Jonas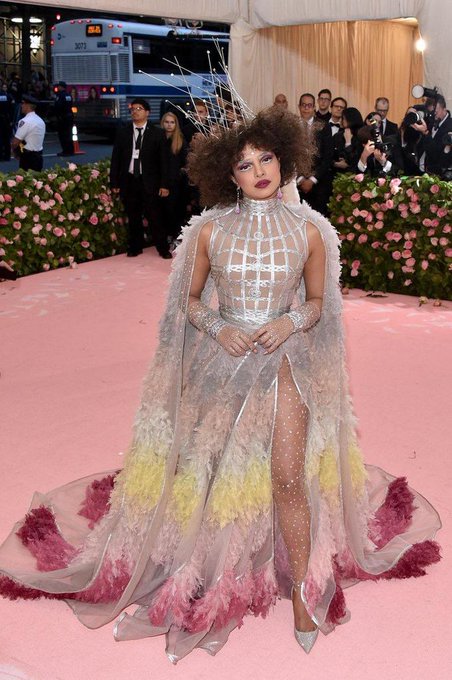 ---
Janelle Monae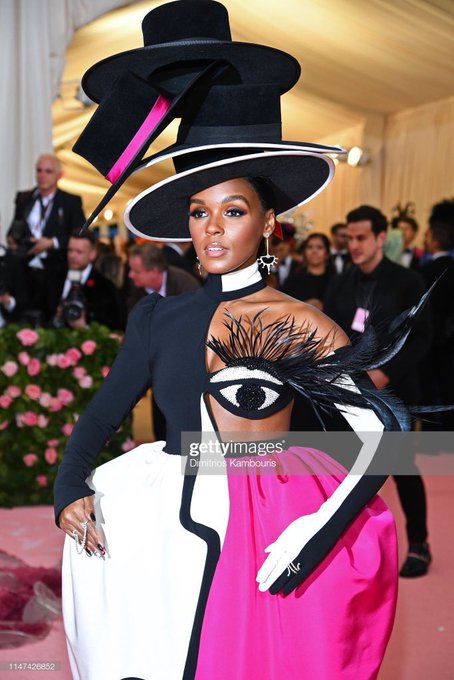 Source: Getty Images
---
Darren Criss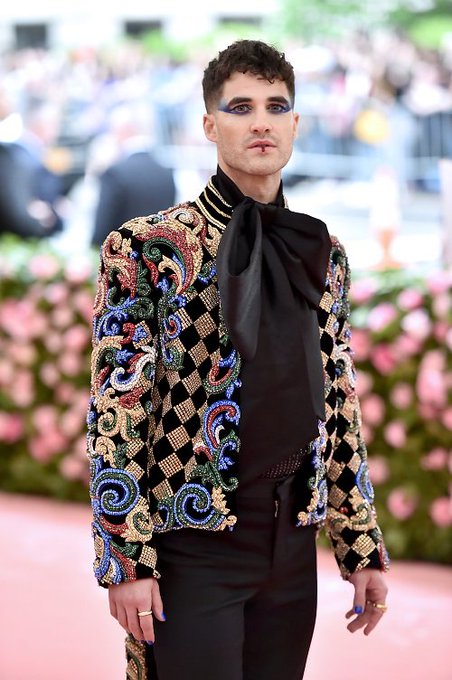 Source: Balmain
---
Katy Perry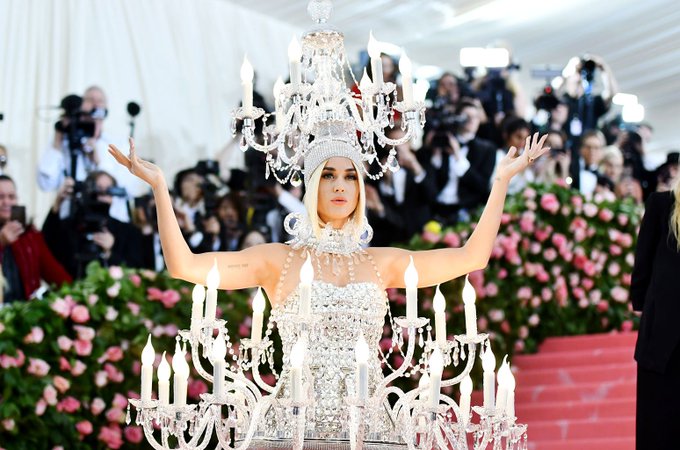 Source: Billboard
---
Celine Dion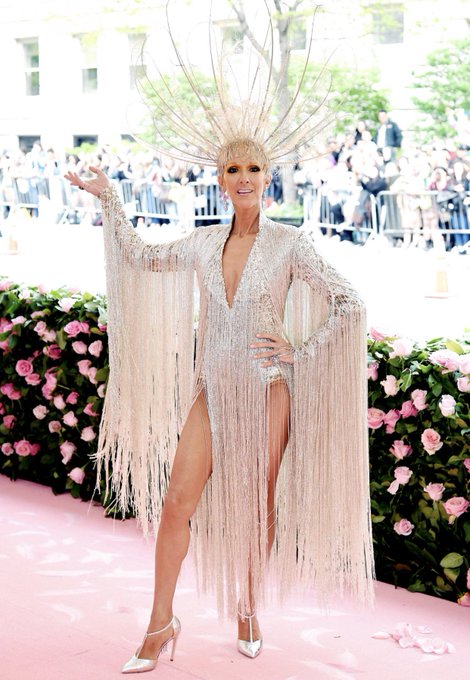 Source: MEFeater
---
Gemma Chan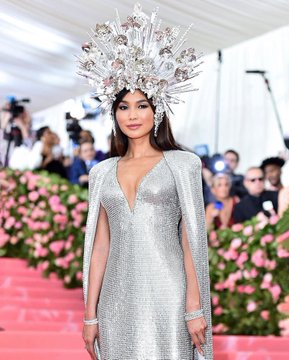 ---
Cardi B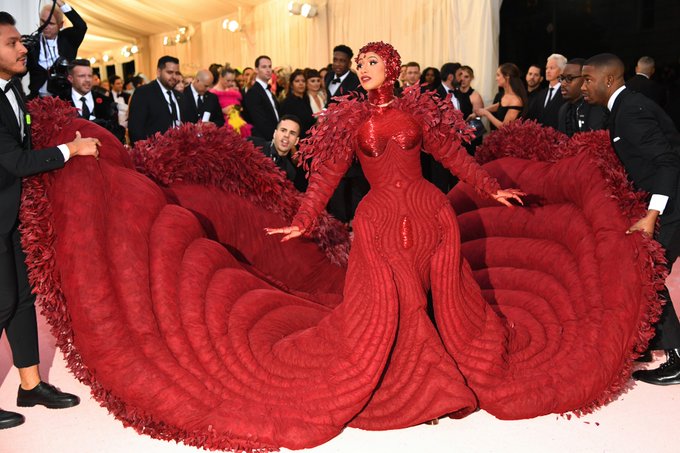 Source: IAMFASHION
What were some of your favorite looks?
-KAT